coyote950
Bip Bip !!
Moderateur Global
Inscrit

5 Février 2013
Messages

22 937
Points

83
COMMENT INSTALLER LA ALEXISROM PIE ?
SAMSUNG GALAXY S8 /S8+ SM-G95x/F

Cette opération comporte des risques. Ni moi ni Phonandroid ne peuvent être tenu responsables des éventuels problèmes rencontrés. Pensez à effectuer une sauvegarde de votre système et EFS avant toutes modifications ou flash !
~~~~~~
Merci à
~~~~~~

SM-G95xF/FD/N supported.
Based on Android 9 S8/S8+ Firmware with July's security patches (DSFB).
Odexed, Zipaligned and Hardly Debloated for best performance and better battery.
Dolby Atmos working always.
All Google and Samsung Apps always updated.
Disabled RMM Lock.
iOS Notification's sounds and ringtones.
S10 Sounds and Ringtones.
S10 Multiple Wallpapers.
S10 Bixby Routines
S10 Digital Wellbeing
S10 Dynamic Lockscreen
S10 Adaptive Battery
S Bike Mode
New Good Lock 2019 for Pie
Screen Recorder enabled in notification panel.
And much more, don't worry if the rom size is big, it contains all you need
AROMA INSTALLER:
Sélectionnez les fonctionnalités à installer
Accessibility functions
Easy Launcher
Edge Features
Samsung Gear support
GearVR Support
Samsung Magnifier
Samsung Cloud
Samsung Print
S-Finder and Quick Connect
Smart Switch support
Sim Toolkit
TTS Services
Wifi Direct
Samsung DEX support
LED Cover Support
Samsung Mirror Link
VPN Support
USSD Codes

Select Samsung Apps
Samsung Bixby
Samsung Browser
Samsung Health
Samsung Calculator App
Samsung Calendar App
Samsung Clock App
Samsung Galaxy App
Samsung My Files
Samsung Weather
Samsung Music
Game Launcher
Photo and Video Editor Apps

Select build.prop tweaks
Multi user option
Increase image quality to 100
Disable SPCM app killer

Select CSC features
Bike Mode
Camera during call
Camera shutter sound
SMS Backup
SMS to MMS convertion
More SMS Option
Call blocking
Network speed
LTE Only
Data Usage toggle
Call recorder
Advanced wifi settings

Choose Root method
Magisk
SuperSU

Choose sound mod
Stock sound
Stock dual speaker audio

Install Viper or no
If you install it Dolby won't work

Install YT Vanced or no
Install Stock or 1060+ fonts package

Choose emoji's package
Samsung Emoji
iOS 12 Emoji's
BOGUES:
Aucun
Changelogs :
ALEXIS ROM 7.9 IS ONLINE!
Updated base to DSFB with July's security patches
Updated CSC as well
Removed NX Kernel and added Stock Kernel by default
This will fix NFC
Other improvements...

ALEXIS ROM 7.8.2 IS ONLINE!
Fixed bootloop
Maybe fixed NFC issue
Fixed Bixby Vision text recognizing
Adjusted symlinks and fixed some permissions
Other improvements...

ALEXIS ROM 7.8.1 IS ONLINE!
Updated Magisk to v19.3
Updated all Google Apps
Updated some Samsung Apps
Updated YT Vanced
Deleted Chinese Smart Manager and Extra Features in aroma (they were creating some bugs)
Added App Lock in Settings by default
Fixed Dual Speaker sound bug while calling
Improved Dolby Atmos
Some improvements underhood

ALEXIS ROM 7.8 IS ONLINE!
Updated base to DSE4 with May security's patches
Updated CSC as well
Updated NX Kernel to R26
Fixed Samsung Internet Browser FC
Fixed app lock fake toggle when selecting "Extra Features"
ALEXIS ROM 7.7 IS ONLINE!
Updated base to DSE1 with May security's patches
Updated CSC as well
Updated Magisk to v19.2
Updated all Good Lock's apks
Fixed Dolby Atmos
Fixed Multiple Wallpapers black space
Added Bike Mode and new Smart Manager tweaks in aroma (Extra Features)
Added Dynamic Lockscreen
Enabled another option for battery optimization from S10
Improvements underhood
And much more...

ALEXIS ROM 7.6 IS ONLINE!
Updated base to DSDA with April security patches
Updated CSC as well
Updated NX kernel to v25
Updated all Good Lock's apks
ALEXIS ROM 7.5.1 IS ONLINE!
Updated NX Kernel to v24
Updated all Good Lock Apks to latest version and added NotiStar and NiceShot
Fixed Audio on Games and Whatsapp
Fixed Dolby on game feature

ALEXIS ROM 7.5 IS ONLINE!
Updated base to DSC2 with March's security patches
Updated NX Kernel to 23.5
Updated YT Vanced
Updated Magisk to v19

ALEXIS ROM 7.4.3 IS ONLINE!
Maybe fixed Smart Manager problem not showing optimized apps
Added Dolby Atmos on Game from S10
Added finally S10 Edge Lighting effects
Added modded SystemUI by default with: Removed popup for High volume and brightness and all toggles enabled (for other mods flash the Mods zip linked)
Added modded Screen Recorder
Removed Shot suggestion that was making camera crashing
Removed not working Air Message
Updated Magisk canary build to 18.2
Some improvements underhood (floating_feature and CSC)
Revisited updater-script and fixed cache not mounting problem

ALEXIS ROM 7.4.2 IS ONLINE!
Fixed Photo Editor
Maybe fixed iris and face scanner bugs that someone had
Added new mods and zoom 2x in camera
Added Good Lock Pie Apps
Added Multiple Wallpapers from S10
Added new Edge Lighting effects from S10
Added Bixby Routines from S10
Added S10 Sound and ringtones
Pre-installed NX Kernel v22.1
*Install Magisk Manager manually

ALEXIS ROM 7.4.1 IS ONLINE!
Fixed Bluetooth and Wifi issues
Fixed Chinese Smart Manager issues
Added some S10 apps (Just more updated)
Added Digital Wellbeing
General improvements
*Install Magisk Manager manually

ALEXIS ROM 7.4 IS ONLINE!
Based on DSBA Official Pie firmware with February's security patches
Updated YT-Vanced
Updated Samsung Browser
Updated Viper
Various optimizations

ALEXIS ROM 7.3 IS ONLINE!
Based on ZSAI third beta with February's security Patches
Fixed Netflix streaming
Added Soldier's kernel by default (Thanks to @
Various optimizations

ALEXIS ROM 7.2 IS ONLINE!
Based on ZSAC second betawith January security Patches
Fixed Biometrics unlocks

ALEXIS ROM 7.1 IS ONLINE!
Sorry for the issues with 7.0
Unified S8 and S8+ Zips
Fixed bootloop for some users
Fixed SafetyNet not passed on magisk
Removed non working stuffs from aroma.

ALEXIS ROM 7.0 IS ONLINE!
Updated ROM base to Official Pie Beta ZSA5 with January security updates
Updated European CSC to last base
Dolby working always
Added Screen recorder
Added Live Drawing
Optimized performance and battery
Updated YT Vanced App
Updated all Samsung and Google Apps
And more...

- Être sur le dernier firmware en date ( A jour en fait. Voir section ROMS OFFICIELLES DU FORUM )
- Avoir activé OEM Unlock-->
- Avoir installé le recovery TWRP de votre modéle
- Avoir une batterie chargée (mini 75%)

COMMENT INSTALLER:
Télécharger AlexisRom.zip
Faire un full wipe
Flash de la rom depuis twrp
Suivez les instructions de l'installateur Aroma
Redémarrez et installez MAGISK MANAGER APK (dispo partie téléchargement ci-dessus)
Redémarrez et profitez

1- Copier/coller le fichier
zip désiré
que vous avez téléchargé dans la mémoire interne de votre téléphone.
2- Téléphone éteint, redémarrer en mode recovery (
volume haut + home + power
)
3- Dans le menu qui s'affiche, sélectionnez
"Backup"
puis choisissez les partitions que vous voulez sauvegarder. Puis Faites glisser votre doigt de la gauche vers la droite sur
"Swipe to Back Up"
pour commencer la sauvegarde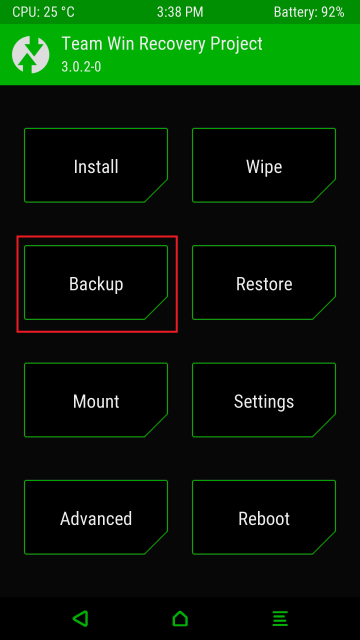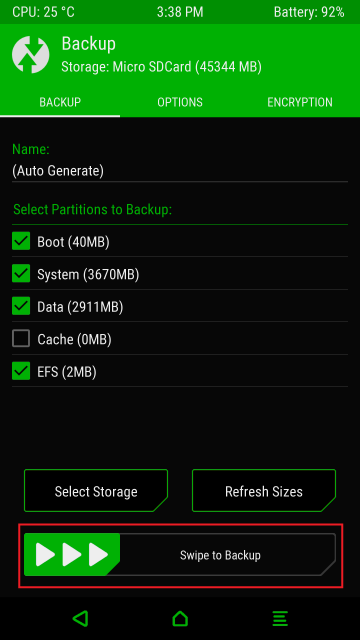 4- Une fois la sauvegarde effectuée, faites retour et allez sur
" Wipe / Advanced Wipe"
puis séléctionner "
Wipe Cache +
Wipe dalvik/ART cache + Wipe Data + Wipe System
et faites glisser votre doigt de la gauche vers la droite sur
"Swipe to wipe"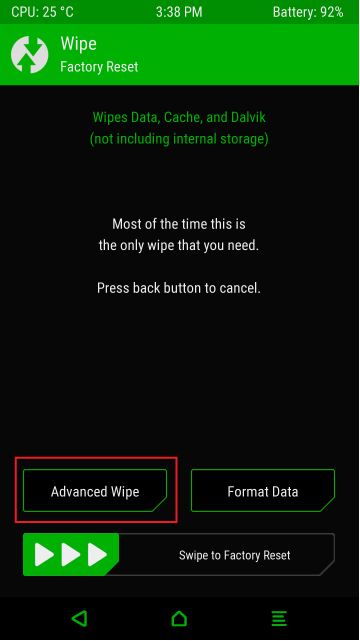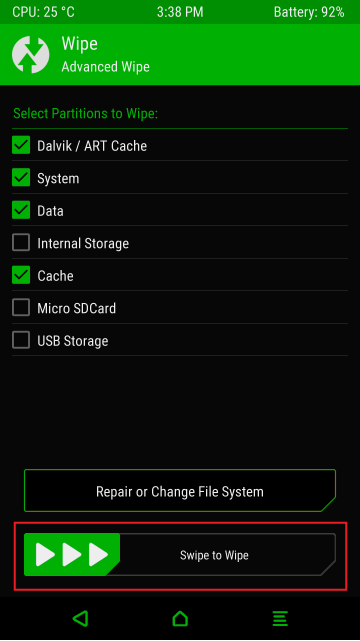 5- Revenez sur le menu principal, puis appuyez cette fois sur
"Install"
. Là, il ne vous reste plus qu'à choisir le fichier de la rom puis le flasher en faisant glisser de la gauche vers la droite le
"Swipe to Confirm Flash"
!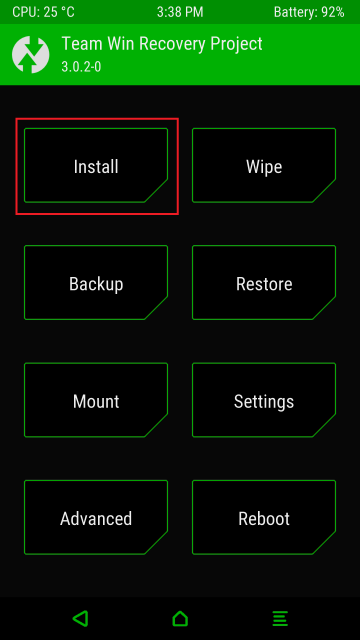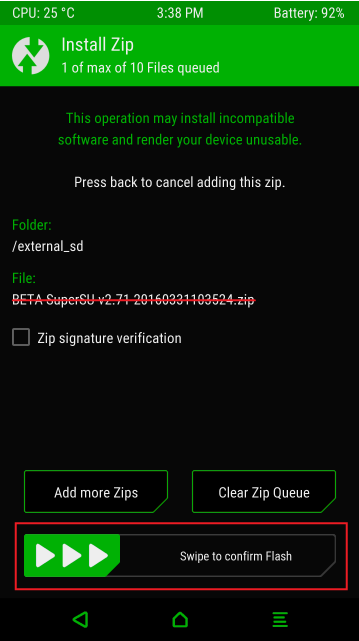 6- Une fois le flash terminé, faite un
wipe Cache
puis
"Reboot System Now"
Vos retours sont les bienvenus !
​
Dernière édition: