coyote950
Bip Bip !!
Moderateur Global
Inscrit

5 Février 2013
Messages

24 395
Points

113

COMMENT INSTALLER LA LightROM OREO S9+ PORT ?
SAMSUNG GALAXY S8 SM-G95x/F/FD
Cette opération comporte des risques. Ni moi ni Phonandroid ne peuvent être tenu responsables des éventuels problèmes rencontrés. Pensez à effectuer une sauvegarde de votre système et EFS avant toutes modifications ou flash !
​
Merci à

Features:
-ROM Supports S8/S8+/Note 8
-Supported Variants
--Samsung Galaxy S8 SM-G950F/FD
--Samsung Galaxy S8+ SM-G955F/FD
--Samsung Galaxy Note 8 SM-N950F/FD
-Aroma Supported
-Odexed
-Zipaligned
-Dolby Atmos
-Magisk Root
-CSC Supported
-Navigation Bar Colors
-Custom Kernels in Aroma
-Under The Hood Optimizations For Smoother Experience


ROM Aroma

TeamExyKings Aroma Animation

#Camera --Stock Camera
#Kernel --Phantom N8, TGP S8 Kernel
#Keyboard --Google,Samsung
#Root --Magisk
#Sound --Stock Sound / Dual Speaker Mod

#Fixes --NetFlix Streaming Lib Fix
#OMC Keyboard HWRDB SIPDB Files --HWRDB/SipDb

#Debloat --Samsung & Google Apps
-Dailers --Google/Samsung
-Launchers --Pixel/Samsung
-Messages --Google/Samsung

#Debloat --Google Apps
-Calendar/Chrome/Clock/Day Dream VR/Gmail/Keep/Maps/Music/TTS/Voice Assistant

#Debloat --Samsung Apps
-Allshare/AppLock/Accessibility Control Services/ANT Radio Apps/Baby Cry Detector/Billing/
-Bixby Home And Voice/CarrierSTKServices/Calendar/Clock/Connect/Calculator/DEX/DataSaving/
-Easy One Hand/Edge Apps/Email/Find My Mobile Locater/Floating Message/FlipCover/
-Game Home And Game Tools/Gear VR/GalaxyApps/Gallery And Studio/GoodLock Apps/KidsHome/
-Knox MDM/Music/MemorySaver/MyFiles/Mirror Link/Notes/PowerPlanning/SamsungCloud/
-SmartManager/S Dictionary/SFinder To Find Files/S LinkSharing/S Screen Saver/S Browser/
-Screen Mirroring/S Health/Smart Switch/SamsungVideoPlayer/TTS/Themestore/USSD/
-Vision Intelligence/VideoTrimmer/VPN/Weather/Widgets

#YouTube --Google/Vanced Black

#Tweaks
#Floating Feature.xml
-Extra Tweaks Enabled

#Build.prop
-Extra Tweaks Enabled
-Screen Mirroring
-SecureStorsge
-RMM Fix
-Disable OEM Unlock Toggle
-Multi User

#Camera Feature.xml
-Extra Tweaks Enabled
-Camera Modes ReArranged

#CSC/OMC/ODM
-Extra Tweaks Enabled For All Available CSC In ROM
-Camera - Enabled Camera During Call, Camcorder DoNot Pause Music
-Dialer - Voice Call Recording, Call Spam Detection & Places
-Message - SmsMaxByte(Max Limit)
-Settings - RealTime Network Speed, SProtect|PowerPlanning|MemorySaver
-SMusic - Voice Files In Music Hidden
-SmartManager - Disabled AntiMalware
-SystemUI - Override DataIcon(LTE), Extra UI Toggles
-WEB - HomepageURL Has Been Set To
-And Some More

AddOn's Aroma

Note:
Common AddOn Zip For A/S/N Series

#AdAway App And Hosts
#Busybox --osm0sis
#Fonts --Samsung Stock Fonts/1160 Fonts/50 Fonts(LightROM Special Edition Fonts)
#Boot Animations --3Dot Explod/Cyber Load/Echo Origami/S8P Blue Galaxy/S8P StarsSprinkle/S8P TechLines/S9 Circle/S9 FlareLoad/WatchDogs

Bugs

-None
(If You Find Any Bugs, Report With Logs & Screenshot)
"/system/omc/"
ACR - AFG - AFR - ARO - ATO - AUT - BGL - BNG - BRI - CAC - CAM - CHO
COO - DBT - DKR - ECT - EGY - EON - ETL - EUR - ILO - INS - ITV - KSA
LAO - LUX - MID - MWD - MYM - NEE - NPL - ORX - PAK - PHE - PHN - ROM
SEB - SEE - SEK - SER - SKZ - SLK - THL - THR - TPA - TPH - TTT - TUN
TUR - XEF - XEH - XEO - XEU - XFE - XME - XSG - XSP - XTC - XXV - ZTO
"/system/omc/single/"
BTC - BTU - CEL - CPW - GLB - LYS - MAT - MM1 - PCL - PTR - SIN - SMA
SMP - STH - TEB - TMC - WTL - XFA
​
​
Changelog :
Fixed:
-

Added:
-Aroma Text Optimized
-Based on N8 CRJ6 & S9+ BRJ8 Base
-Android Security Patch Level- 01 November 2018
-ROM is Odex Based For Faster and Better Performance
-Credits Updated

-Regular Mods
(TeamExyKings And Rest XDA Smali Devs Mods)

-ROM Is Single Zip
--Samsung Apps, Google Apps, Camera, Dailers, Messages, Keyboards, Launchers, Kernel, Root
Bixby Remaper, Netflix Fix, CSC/OMC/ODM, OMC/ODM Keyboard HWRDB/SIPDB Language Input Files

-New AddOn Zip - Common For A/S/N Series For Any LightROM
(AdAway, BusyBox, Custom Boot Animations, Fonts[Samsung & Winb33 Modded Fonts])

-Kernel
--TGP S8 Kernel v2.12.1
--Phantom N8 Kernel v1.8.1

-Magisk v19.1

-Build Prop Tweaks Optimized
-Floating Feature Tweaks Optimized
-CSC Tweaks Updated
-CSC/OMC/ODM Decrypted
-Latest Bootloader, Modem & CSC

-Under The Hood Optimizations For Smoother Experience

Removed:
-CSC Tweak - SProtect & Apk
-CSC Tweak - Setting Custom Network Selection Menu LTE Only
-Donation Link Removed In Aroma Screen


.
Etre sur le dernier firmware en date ( A jour en fait. Voir section ROMS OFF... DU FORUM )
.
Avoir activé OEM Unlock-->
.
Etre root ( pour backup efs ) et avoir installé le recovery TWRP de votre modéle
.
Avoir sauvegardé votre dossier EFS --> (
.
Avoir une batterie chargée (mini 75%)

GUIDES , MODS , FIX
​
0) Mettez le fichier zip sur votre carte SD
1) [barre]Flasher le boot et modem si nécessaire via odin[/barre]
2) Redémarrez dans TWRP
3) Wipe Data , Cache , Dalvik Cache ET System
4) Installer la ROM
5) Flasher le debloat si souhaité
6) Redémarrez.

1- Copier/coller le fichier
zip désiré
que vous avez téléchargé dans la mémoire interne de votre téléphone.
2- Téléphone éteint, redémarrer en mode recovery (
volume haut + home + power
)
3- Dans le menu qui s'affiche, sélectionnez
"Backup"
puis choisissez les partitions que vous voulez sauvegarder. Puis Faites glisser votre doigt de la gauche vers la droite sur
"Swipe to Back Up"
pour commencer la sauvegarde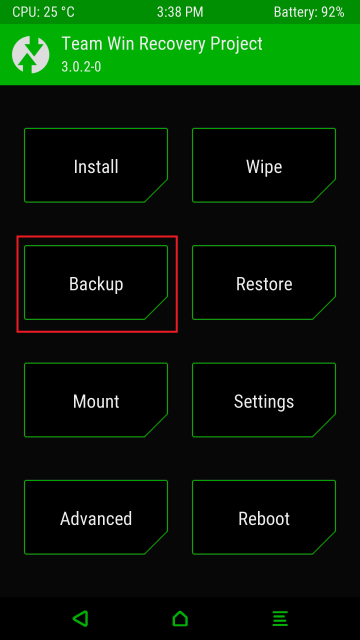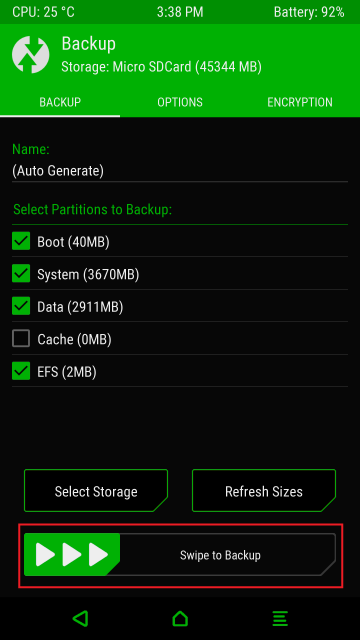 4- Une fois la sauvegarde effectuée, faites retour et allez sur
" Wipe / Advanced Wipe"
puis séléctionner "
Wipe Cache +
Wipe dalvik/ART cache + Wipe Data + Wipe System
et faites glisser votre doigt de la gauche vers la droite sur
"Swipe to wipe"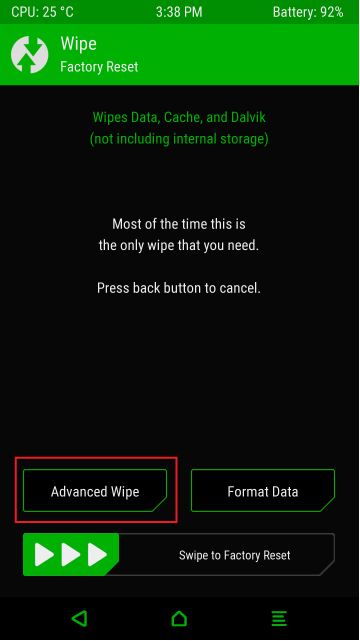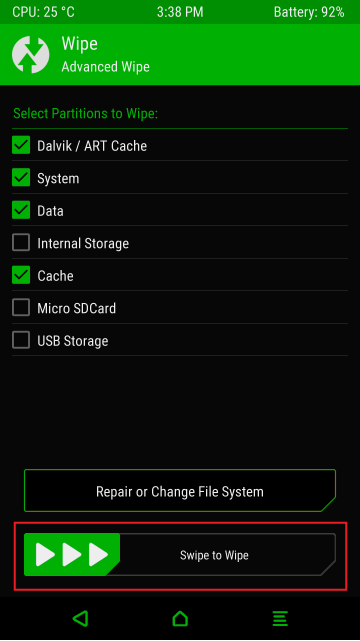 5- Revenez sur le menu principal, puis appuyez cette fois sur
"Install"
. Là, il ne vous reste plus qu'à choisir le fichier de la rom puis le flasher en faisant glisser de la gauche vers la droite le
"Swipe to Confirm Flash"
!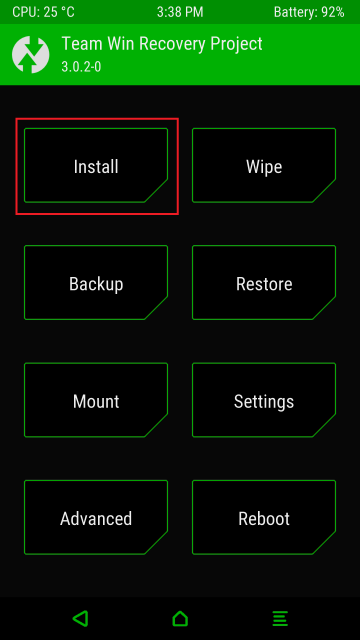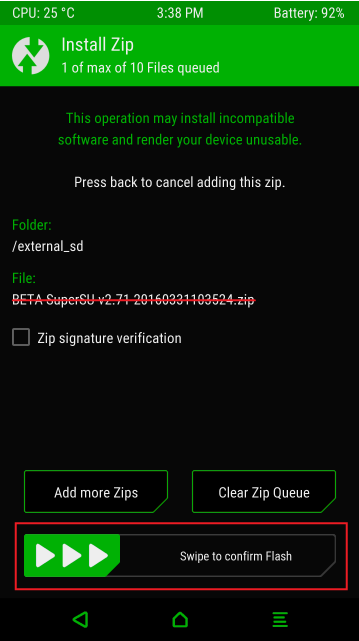 6- Une fois le flash terminé, faite un
wipe Cache
puis
"Reboot System Now"
Vos retours sont les bienvenus !​
Dernière édition: