Inscrit

5 Février 2013
Messages

22 618
Points

83

COMMENT INSTALLER LA Minotaurus S9 PORT Rom ?
​
SAMSUNG GALAXY S9 G96X/F/FD/W8
​

Cette opération comporte des risques. Ni moi ni Phonandroid ne peuvent être tenu responsables des éventuels problèmes rencontrés. Pensez à effectuer une sauvegarde de votre système et EFS avant toutes modifications ou flash !
​
Merci à



Features:

Minotaurus S9port (S8, S8plus and S7edge)

Features:

-Work only on G935-G95x-G96x F/FD/w8
-Base S9 G965FXXU1ARC5
-Kernel S7edge MoRoStock-O-ERD2-v1.5
-Kernel S8/S8plus NX-T68_FixOps15
-Kernel S9/S9plus FlashKernelSM-G96XFV1.0.1
-Knox removed
-Deodexed
-App BetterBatteryStats
-1060 additional Fonts in Settings
-Floating Messages
-Default 0x25 animation speed at clean install, if you change one time you cant go back
-Removed confirm button in reboot menu
-AppLock
-Device status official
-Camera Flash work on low Battery
-Screenrecorder/Screenshot toggle
-Modded Themecenter
-Livedrawing
-Removed low Battery warning
-Removed high Brightness warning
-Outdoormode in settings
-Removed OEM in developer options for safety
-Edited animationscale in developersettings with x0.1 up to x1.0, x1.5, x2.0, x2.5, x5 and x10
-Full white statusbar icons



Aroma Installer:

-Wipe options
-CSC chooser
-Root chooser SuperSU or Magisk (on S7 you cant enter developer options with SuperSU)
-Debloater
-Navigation Bar chooser
-Netflix fix
-Soundmod chooser
-Statusbar chooser
-Launcher chooser


RomControl:

-AdAway app
-DPI changer
-BatteryBar in Statusbar
-Alarm Icon chooser
-Signal Icon chooser
-MultiUser show/hide
-Notificationpanel BlurEffect
-Notificationpanel Custom Background
-Notificationpanel Matrix animation
-Unlock after reboot with fingerprint without pin or pattern
-Number of quicktoggles in row
-Custom carrier to statusbar
-Custom background for statusbar
-Switch between LTE and 4G
-3MinitBattery
-Switch for show/hide stock Battery
-Switch for show/hide 3MinitBattery
-Switch to show/hide stock battery percent
-Switch for Phone shortcut on Lockscreen
-Switch for Camera shortcut on Lockscreen
-Switch for lockscreen rotation
-Reboot menu light for statusbar
-Switch for USB plug in/out wakeup
-Switch back2kill
-Immersive mode
-Custom navigationbar high
-Samsung Stock Clock customisation
-3MinitBattery
-Virtual home, recent and lock buttons to statusbar
-Custom background to reboot menu
-Device info in notification panel
-Advanced reboot menu
-Show/hide for some reboot menu options (reboot, power off, emergency, multiuser, google assist, mobile data, airplane mode)
-Double tap2sleep on statusbar
-Quick replay on Lockscreen if security on
-Eemove swipe to unlock and help text on lockscreen
-Remove toggle text
-Remove toggle divider
-Navbar icons color
-Single swipe on right side for expanded tiles
-Wifi icon chooser
-Quicklaunch in notificationpanel
-Full screen background InCallUi (Phone apk)
-Option to change statusbar style between default rom statusbar or modded with center clock and left signal
-Rambar to recents
-Left samsung netspeedview
-Colorize Wifi and Signal group
-DataUsage customisation in expanded statusbar
-Colorize notification background and the background behind
-Colorize color clear and notification text at bottom on notifications
-Emoji chooser
-Outdoormode on/off
-Switch for wireless and usb fast charge on/off
-Custom network speed left and right
-Change signal position to statusbar
-Remove lockscreen carrier
-Custom text on lockscreen statusbar
-Tap on statusbar clock open app
-Force expanded notifications
-Unsort by name in grouped notifications
-Style of notification
-Remove notification dimming on lockscreen
-Remove grey line and shadow around notifications on expanded view
-Transparent background behind notifications
-Switch position of signal and wifi
-expanded statusbar custom color
-pulldown icons custom colors
-enable/disable headsup notifications
-owner info colorize option for lockscreen
-skip tracks with volume buttons
-Color toggles, toggle divider and toggle text
-Ram Wave in recents
-Dualstatusbar flatline switch show/hide
-Dualstatusbar color chooser
-Batterycolor
-Notification icons colorchooser for statusbar
-Systemicons and Text colorchooser for statusbar
-Brightnesslider colorchooser
-Bixby remapper
-Emoji chooser
-Statusbar design chooser
-Analogclock chooser for statusbar

Bogues:
??
​
Changelogs :
v7.1
Dans les prochaines minutes, un V7.1 apparaîtra dans la section de téléchargement. C'est la même chose que V7 mais j'ai lu les fichiers arm pour enlever les laggs qui apparaissent pour certains bc j'ai fait la rom pleine déodexée. Donc, je recommande d'utiliser V7.1 bc pas de framework mods en ROM qui ont besoin de plein deodexed. Pour l'instant c'est la dernière version de S9port bc j'ai besoin de plus de temps pour ma vie privée et je veux mettre à jour S8 rom Oreo.
Je ne suis pas content du port bc des bugs qui se passe avec les ports


Minotaurus S9port (G935-G95x-G96x)

Changelog V7

-fixed brightness bug for all devices (Thx for Badowl Eule for testing and working together)
-added magisk for S9/S9plus, now fully work
-fixed Quicktoggles Divider cant be hidden
-added Analogclock chooser for Dualstatusbar
-upgraded Dualstatusbar mods to on the fly so no reboot Systemui needed

Changelog V6

-added colorchooser for brightnessslider
-added bixby remapper to romcontrol
-added emoji chooser to romcontrol
-updated G95x kernel to NX-T68_FixOps15
-added option to put centerclock on dualstatusbar also in vertical center position
-added new designed bootanimation
-new romcontrol app icon
-updated G935 kernel to MoRoStock-O-ERD2-v1.5
-redesigned dualstausbar with statusbar design chooser. You find now all in Romcontrol in Dualstatusbar part

Changelog V5

-changed Kernel S8/S8plus to NX-R7 bc of random reboots on BatKernel
-fixed and added more debloat options
-added dualstatusbar flatline switch show/hide
-added dualstatusbar color chooser
-added Batterycolor chooser
-updated Kernel S7edge to MoRoStock-O-ERCB-v1.4
-added systemicons and text colorchooser for statusbar
-added notification icons colorchooser for statusbar
-fixed PhotoEditor Pro for S7edge
-fixed Bixby for S7edge
-remake coloring of wifi and signal group with more options
-changed all statusbar icons to fully white

Now you have if no color black on white apps for statusbar icon colors. If you color the icons black on white apps are removed and its colored

Changelog V4

-updated betterbatterystats_xdaedition_debug_2.3-248
-fixed Spower planning
-added animationscale in developersettings with x0.1 up to x1.0, x1.5, x2.0, x2.5, x5 and x10
-updated S7edge Kernel to MoRoStock-O-ERC8-v1.3 (That fix substratum problems on S7edge)
-updated S9/S9plus kernel to FlashKernel_SM-G96XF_V1.0.1
-updated S8/S8plus kernel to BatKernel_SM-G95XX_V2.0.0
-added option to color toggles, toggle divider and toggle text
-updated Magisk to Magisk-v16.3(1630)
-fixed burstmode on S7edge
-fixed navbar high changer for S7edge
-fixed AR emojis for S9 and S9plus
-added modded TW Launcher by josette1976 as a aroma option
-debloated preinstalled keyboard languages to reduze zip filesize (244MB in zip, 344MB on phone)
-added Ram Wave to recents as a option in RomControl

Changelog V3

-added full S9 and S9plus support (just use supersu bc magisk not support S9/S9+)
-added more camera modes in cam (if you not see wipe data of camera and shootingmodeprovider)
-added trafficmanager to rom for data plan
-updated Magisk to Magisk-v16.2(1620)
-fixed stickers of cam
-added dual Statusbar as option in aroma manager
-fixed app updates from Samsung. Now they work
-fixed Bixby not work bc need updated



Changelog V2

-fixed clock size at clean install
-fixed animation scale not stay setted value after reboot
-added back stock S7 kernel bc of some userproblems
-added S9 media folder means sounds and more
-added Full screen background InCallUi (Phone apk)
-fixed gametools for S7edge
-added option to enable/disable headsup notifications
-added owner info colorize option for lockscreen
-added skip tracks with volume buttons

Bugs:

-live Wallpaper is gone after systemui reboot, just reboot phone and its back
-brightness slide for AOD is removed because if added brightness is too low and slider change nothing. I think not possible before fixed in a kernel

v1
official release

.
Avoir activé OEM Unlock-->
voir sujet ici
et lire >> <<<
.
Etre root ( pour backup efs ) et avoir installé le recovery TWRP de votre modéle
.
Avoir sauvegardé votre dossier EFS --> (
voir tutoriel
).
.
Avoir une batterie chargée (mini 75%)

Pour les bugs clavier et les langues :
Keyboard-Language Add-On.zip >>>
​

Choisir SuperSu comme méthode de root le moment, car magisk ne fonctionne pas encore sur les S9.
​

1- Copier/coller le fichier
zip désiré
que vous avez téléchargé dans la mémoire interne de votre téléphone.
2- Téléphone éteint, redémarrer en mode recovery (
volume haut + home + power
)
3- Dans le menu qui s'affiche, sélectionnez
"Backup"
puis choisissez les partitions que vous voulez sauvegarder. Puis Faites glisser votre doigt de la gauche vers la droite sur
"Swipe to Back Up"
pour commencer la sauvegarde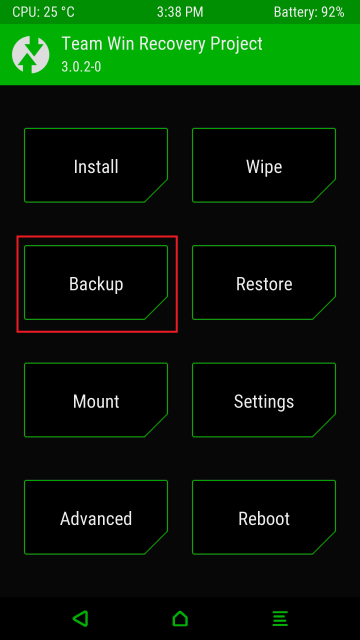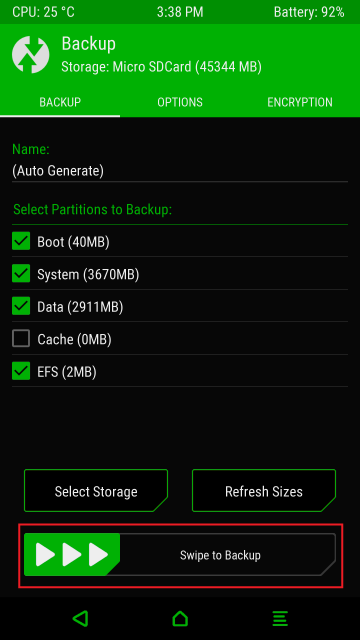 4- Une fois la sauvegarde effectuée, faites retour et allez sur
" Wipe / Advanced Wipe"
puis séléctionner "
Wipe Cache +
Wipe dalvik/ART cache + Wipe Data + Wipe System
et faites glisser votre doigt de la gauche vers la droite sur
"Swipe to wipe"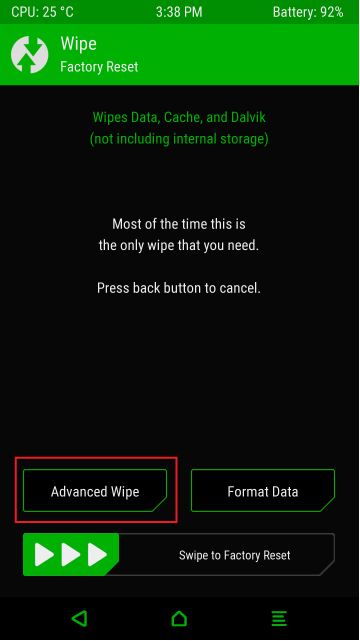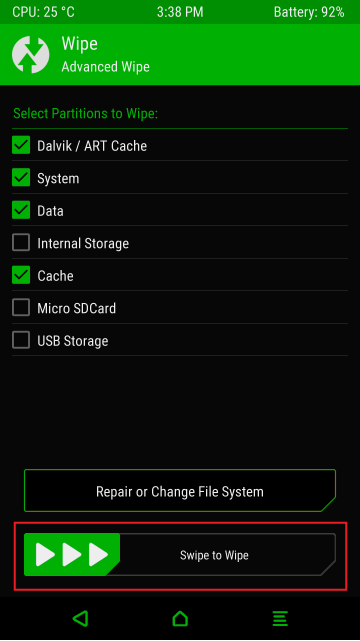 5- Revenez sur le menu principal, puis appuyez cette fois sur
"Install"
. Là, il ne vous reste plus qu'à choisir le fichier de la rom puis le flasher en faisant glisser de la gauche vers la droite le
"Swipe to Confirm Flash"
!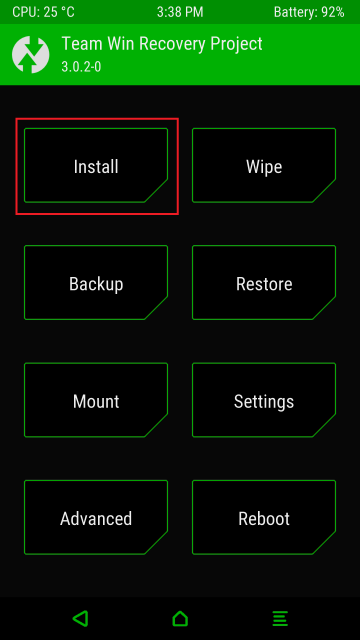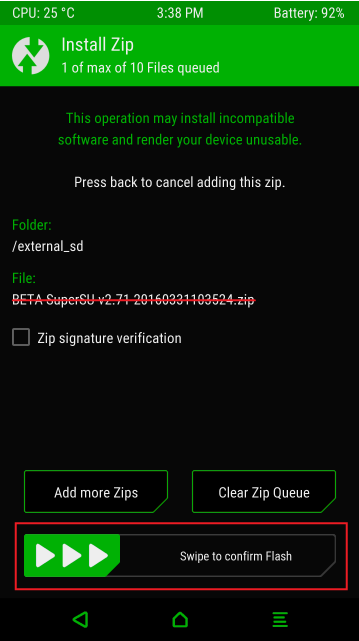 6- Une fois le flash terminé, faite un
wipe Cache
puis
"Reboot System Now"
Vos retours sont les bienvenus !​