coyote950
Bip Bip !!
Moderateur Global
Inscrit

5 Février 2013
Messages

24 401
Points

113

Lors de l'utilisation des kernels personnalisés , ne jamais désactiver les options de développement ou déverrouillage OEM . Si vous le faites , au reboot de votre appareil , vous serez bloqué par le verrou de réactivation !
​
COMMENT INSTALLER LE KERNEL IronKernel ?
​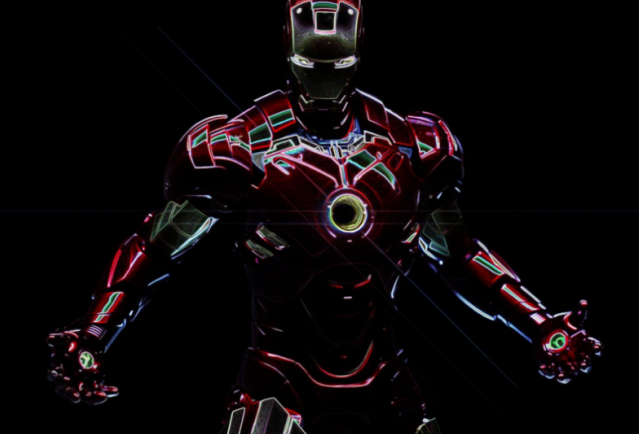 SAMSUNG GALAXY NOTE 8 N950- F/FD/N
​

Cette opération comporte des risques. Ni moi ni Phonandroid ne peuvent être tenu responsables des éventuels problèmes rencontrés. Pensez à effectuer une sauvegarde de votre système et EFS avant toutes modifications ou flash !
​
Merci à​
Auteur :
IronKernel pour Samsung Galaxy Note 8 récemment lancé! Ce kernel prend également en charge S8 / S8 + full note 8 port roms!

Supporte Galaxy Note 8 basé sur Touchwiz roms sur S8 / S8 + / N8​


- Construire avec le dernier 4.9.0 google android toolchain

- Construire avec le code source du noyau CRE5

- La dernière version de Linux 4.4.135 , est toujours à jour

- Performances et autonomie améliorées

- Choisissez entre différents contrôleurs de CPU: performance, powersave, userspace, ondemand, interactiv (par défaut), conservateur

- Comprend le dernier disque virtuel CRE5

- Planificateurs d'E / S: CFQ (par défaut), No-op, Deadline, BFQ

- NTFS activé

- TCP (réseau) contrôle: Bic (par défaut), Reno, CDG, cubique, DCPTC, Westwood, Highspeed, Hybla, HTCP, Vegas, Veno, évolutive, LP, Oui, Illinois, Lia, Olia, Wvegas, Balia

- SeLinux est configuré pour être permissif

- Supporte le mode privé

- F2fs sur / partition de données

- Init.d soutien

- Toutes les configurations liées à la sécurité samsung désactivées (comme knox , tima, restreindre l' enracinement )

- Boeffla wakelock contrôle

Bugs/Problems:
- A vous de le dire !
​
Changelogs :​


OREO FINAL

IronKernel V2.1.0 Final:
- Yes I know, another final kernel version, how funny is that

- Due to the reason that the may base appeared I decided to base the rom on it. Kernel changes were major, so I need to update the kernel too!
- Rebased on the latest N950FXXU3CRE5 source code. This is a complete rework, changes are so big!

- Based on latest N950FXXU3CRE5 ramdisk

- Updated linux to most recent 4.4.135

- Changed toolchain to googles android optimized gcc 4.9

IronKernel V2.0.0 Final (only for the Note 8 running Oreo!):
- Updated kernel source to most recent CRD2 source code (oreo)
- Updated ramdisk to latest CRDB (oreo)
- Updated linux to most recent 4.4.131
- Patched sepolicy to allow dalvik-cache to be built on deodexed roms
- Updated AIK to latest 3.2 version
- Updated patched camera binaries to CRDB base, thanks to @Noxxx
- CONFIG_IP_NF_TARGET_TTL enabled at user request
- Disabled tima in default.prop
- Added fix for rmm state prenormal
- Updated toolchain to latest 6.4.1 thanks @djb77


IronKernel V1.2.5:

- Source updated to latest BQKG release

- Ramdisk updated to latest BQL6 base

- Linux updated to latest 4.4.111

- Updated toolchain (thanks djb77 )

Version 1.2.0
Dec 5th 2017
573 Downloads
IronKernel V1.2.0:

- Source updated to latest BQK6 release

- Ramdisk updated to latest BQK6 base

- Linux updated to latest 4.4.104

- BFQ iosched enabled

- Updated toolchain (thanks djb77 )

- Updated camera bins thanks to Noxx

IronKernel V1.1.5:
- Same Kernel is included in the stable IronMan release
- Updated linux to latest 4.4.100
- Added spectrum support
- Removed some default boeffla wakelock entries


IronKernel V1.1.4:
- Another toolchain update thanks to djb77
- Added boeffla wakelock control via mtweaks app
- S8/S8+ specific changes:
- Fixed camera not working on the latest IronMan beta 2

IronKernel V1.1.3:
- Updated linux to most recent 4.4.97
- Updated toolchain thanks to djb77
- S8/S8+ specific changes:
- Fast Charge should work now

Changelog IronKernel V1.1.2:
- Updated linux to most recent 4.4.96
- S8/S8+ specific changes:
- Updated camera binaries to latest AQJ1
- Updated s8 camera drivers to AQJ1 source code
- Tried to fix a slow charging problem, please report back!

IronKernel V1.1.1:
- Disabled schedtune/schedutil governor thanks to @Noxxx for the tipp. It has been said that it decreases batterylife
- Fixed selective focus on s8/s8+, background: the n8 uses a new dualcamera setup, after some researches I still thought we could fix it all in libs, but then even with all correct libs selective focus wasn't working on the s8/s8+. That's why I decided to use the s8 source code for the camera, and vala it works perfectly now :thumbsup:

Changelog V1.0.5:
- Fixed a bug that kernel wouldn't boot without flashing magisk/supersu
- Updated linux to 4.4.91
- Updated camera binaries to AQI7 (s8 only), thanks to geiti94

Changelog V1.0.4:
- One last bug (which only affects S8/S8+ and NOT the note 8): fixed iris scanner. I first though this was an issue with the roms but together with some testers we could fix this problem. This kernel should now be FULLY bug free on S8/S8+ devices. As said no update needed on the note 8

Changelog V1.0.3:
- Sorry for another update, I just want to get to a very stable point before including this kernel to an actual rom

- SAO and @farovitus notified me the kernel is slow on read speed. I was thinking about it and then it came into my mind that a linux update broke the read speed too on the s8. So this linux patch is now reverted and you should definitly feel a big difference in performance!
- Merged latest f2fs by jaegeuk (which is the maintainer of f2fs). Currently you can only use f2fs on /data partition
Crizalid8 likes this.

Changelog IronKernel V1.0.2:
- Updated ramdisk to AQI8
- Updated linux to latest 4.4.89
- Enabled dex for all hdmi connectors, thanks to kbarni (please test if it works fine)

Changelog IronKernel V1.0.1:
- Fixed GPS issues on N8 port roms (only for S8 devices)
- Enabled schedtune governor
- Enabled perfomance governor
- Enabled powersave governor
- Enabled conversative governor
- Enabled ondemand governor
- Enabled deadline iosched
- Enabled many tcp congest controls
- Enabled NTFS

Version 1.0.0
Initial release of the Kernel!



.
Etre root ( pour backup EFS ) et avoir installé un recovery custom


. Copier/coller le kernel sur la mémoire du mobile
. Redémarrer en mode recovery
. Faire un backup ( recommandé )
. Flasher le kernel
. Flasher tout autre fichier qui affecte ramdisk ( Magisk ou SuperSU )
. Optionnel , un wipe cache / Dalvik cache​
Vos retours sont les bienvenus !
​