coyote950
Bip Bip !!
Moderateur Global
Inscrit

5 Février 2013
Messages

24 495
Points

113
COMMENT INSTALLER LA ROM CUSTOM DeluxeROM®_SE ?
SAMSUNG GALAXY S7 G93x/F
Cette opération comporte des risques. Ni moi ni Phonandroid ne peuvent être tenu responsables des éventuels problèmes rencontrés. Pensez à effectuer une sauvegarde de votre système et EFS avant toutes modifications ou flash !
Merci à
Salut! Bienvenue dans la version Pie de DeluxeROM®. Il s'agit d'un port complet de Samsung Galaxy Note FE, compatible avec les modèles G935F et G930F.
- Based on N935FXXS5CTE1
- AROMA installer
- Odex (Only services, UI and Settings are deodex)
- Debloat
- Removed all knox,tima stuff
- Removed OEM toggle from settings (always enabled)
- 7 CSCs (BTU, DBT, KSA, PHE, TUR, XFA)
- Dual speaker
- Chinese smart manager
- Navigation bar (With a working GameTools)
- Netflix fix
- S-Health fix
- Build.prop tweaks
- CSC tweaks
- 1500 fonts
- DigitalWellBeing
- Screenrecorder/Screenshot/Applock toggles
- Device status = Official
- DeluxeKernel_SE_v1.1 (permissive, removed root,tima,knox restrictions, WireGuard)
- DRC (DeluxeROMControl) with mods as extended reboot menu, statusbar items positions/colors, blur, signal/WiFi icons, and more...
DeluxeROM_SE_v5 [FINAL VERSION]

Links on main post.
No wipes required over 4.x versions.

Changelog :

- Rebased over N935FXXS7CTE1
- Security patch 01/05/2020
- Updated DeluxeKernel_SE® to v4
- Updated Magisk to v20.4
- Updated chinese SmartManager
- Updated WebView
- Fixed virtual buttons behavior
- Fixed notification colors
- Added DRC option for bug report
- Added TW custom color/size for app names
- Added TW custom size for app icons
- Added TW app label for recents
- Added back DualApp patched
- Added option to show percentage on right side
- Added custom margins for stock battery
- Added custom margins for battery percentage
- Added reboot menu custom size for texts
- Added reboot menu custom fonts for texts
- Added 3 more styles on power menu
- Removed reboot dependency for reset DRC
- Forced TW widgets to accept any resize
- Improved stock battery hide/show logic
- Optimized DRC

IMPORTANT: If you are using f2fs it's possible you need to flash the same custom kernel you were using
IMPORTANT2: Magisk doesn't have "Hide" features enabled by default, search it on Magisk settings before report it

DeluxeROM®_SE_v4.6
- Updated TouchWiz to 10.0.40.6
- Updated Magisk to v20
- Fixed weather settings force-closing
- Fixed duplicated power menu entries
- General code cleanup for less resources usage
- DRC Improvements
- Added bluetooth battery indicator
- Added per item position on quickpanel statusbar
- Added custom batteries (minit/circle) to quickpanel statusbar
- Added option to block notif. panel usage on lockscreen
- Added double tap settings on virtual buttons
- Added battery bar on status bar
- Added 1 more icon style on reboot menu
- Added custom text colors on reboot menu (Action/Confirm/Status) (Light/Dark)
- Added custom background on reboot menu
- Added matrix effect on reboot menu
- Added custom color on white background on network speedmeter
- Added progressive custom background on notif. panel
- Added progressive matrix effect on notif. panel
- Added option to force or not the change to manual brightness (Applies for statusbar, virtual buttons and remapped keys)
DeluxeROM_SE_v4.5
DeluxeKernel_v3.1 (Always permissive)
Added toast animations
Added weather on statusbar**
Added ROM version on DeluxeROM® settings
Stopped TouchWiz auto-updates
DeluxeROM_SE_v4.4
- Added AC/DC bootanimation
- Added option to use last configuration on AROMA
- Added notification led customizations (color, quiet hours, etc…)
- Added custom navigation bar icon colors
- Added custom size and max. icons on recents
- Added per key options to disable vibration on short press
- Added brightness adjustment swiping on statusbar
- Added option to use quick reply on secure lockscreen
- Added option to remove permanent notifications
- Added one more navigation bar style
DeluxeROM_SE_v4.3
Updated DeluxeKernel_v3
Moved Snapchat fix to user selection (Bypass secure flag)
Fixed navigation bar behavior when changing icon positions
Added more navigation bar styles
Added back the home icon animation while using stock icons / theme
Added DRC themes; DlxUI(Night/Day automatic), DlxDark and DlxLight
Fixed hidden icons mod (You may need to set them again)
Added AROMA option to boot direct with dual statusbar
Deleted show multi-sim on expanded panel
Other little corrections
DeluxeRom S7/S7 Edge V4.2
* Deluxe DRC - Rom Control Full Turksih Translate. (only rom control)
* nothing was added and nothing removed. only Turkish translation was made.
DeluxeROM_SE_v4.1
- Fixed longpress custom actions
- Added vibration control key by key
- Added Secure Folder
- Added toggles text color
- Added toggles animation
- Added top/bottom padding on clock
DeluxeROM_SE_v4
Rebased over N935FXXS5CSF1
Updated DeluxeKernel®_v2.1
Added kernel section on DRC (gestures/governors/SELinux)
Added quick settings to DRC tile
Added "empty" field as date option
Added left and right margins on date
Added 2 more toggles style
Added StatusBar margins selection
Added full remap mod (short/long/double/triple tap)
Added option to hide lockscreen status bar
Improved reboot actions security on lockscreen.
Improved clock seconds code (Background resources usage)
Improved panel colors code (Slow key reading on night mode)
Fixed navigation bar custom size (disabled if gestures are on)
Fixed brightness slider fg color not working
Fixed tint issues on circular battery
Fixed NFC can\'t be hidden on statusbar
Fixed coloring WifiCall/VoLTE icons
Fixed hidden preferences on DRC
Fixed backup/restore function on DRC
Added fingerprint wake-on option
Added RAM bar to recents
Optimized 3MinitBattery code to fix some issues
Cleaned up a bit in general all the mods
DeluxeROM_SE_v3.1
- Fixed installer issues
- Updated DeluxeKernel_v2
- Unified DRC (N8-S8-S7)
- Added seconds & AM-PM to clock
- Added day to date
- GooglePackageInstaller in case user selects international SmartManager
Like on previous versions, AFTER boot the ROM, you will have DUAL_SB.zip on your internal memory. Use it to switch between single/dual bar.
V3
Updated TW with previous mods
Fixed launch app on TW double tap
Added signal colors
Added battery and percentage colors
Added custom date to statusbar
Added custom background to statusbar
Added dual statusbar
Added bluetooth_connected to hidden icons
Added custom toggles
Added panel colors (Tiles, background, buttons, brightness…)
Added power menu and user icon switchs (on panel)
Added DRC to power menu
Added option to split power menu items or not
Added DRC,AppLock and VoLTE tiles
Rewritten power menu code to fix some minnor bugs
NOTE : For dual statusbar, the installer will copy into internal memory a zip called DUAL_SB and a folder with some designs. The same zip is valid for install dual bar and for remove it. Flash it once the ROM is installed and booted. For move views, use the "Views position" preference on DRC > StatusBar.
DeluxeROM®_SE_v2
- Rebased over CSC5
- Fixed audio errors
- Updated TWRP
- Added Gear apps to AROMA
- Added TouchWiz with 6x6, 7x7 and 8x8
V1.0
Version Initiale
.
Avoir activé OEM Unlock-->
voir sujet ici
.
Etre root ( pour backup efs ) et avoir installé le recovery TWRP de votre modéle
.
Avoir sauvegardé votre dossier EFS --> (
voir tutoriel
).
.
Avoir une batterie chargée (mini 75%)
-Copiez rom zip sur votre appareil.
- Démarrez dans twrp.
-Dans T.W.R.P effectuez les wipes système, données, cache.
-Flash la rom.
-Profitez de la rom.

1- Copier/coller le fichier
zip désiré
que vous avez téléchargé dans la mémoire interne de votre téléphone.
2- Téléphone éteint, redémarrer en mode recovery (
volume haut + home + power
)
3- Dans le menu qui s'affiche, sélectionnez
"Backup"
puis choisissez les partitions que vous voulez sauvegarder. Puis Faites glisser votre doigt de la gauche vers la droite sur
"Swipe to Back Up"
pour commencer la sauvegarde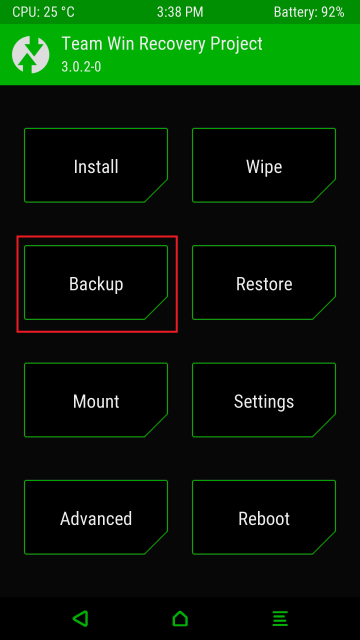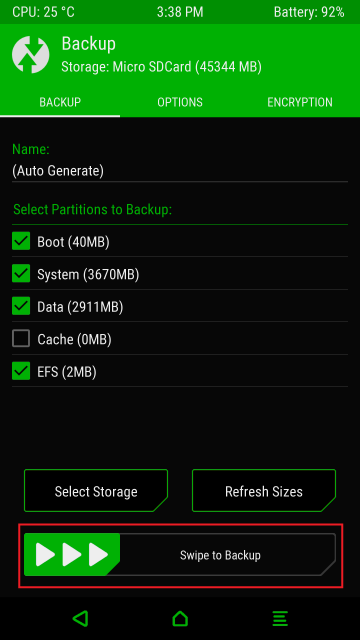 4- Une fois la sauvegarde effectuée, faites retour et allez sur
" Wipe / Advanced Wipe"
puis séléctionner "
Wipe Cache +
Wipe dalvik/ART cache + Wipe Data + Wipe System
et faites glisser votre doigt de la gauche vers la droite sur
"Swipe to wipe"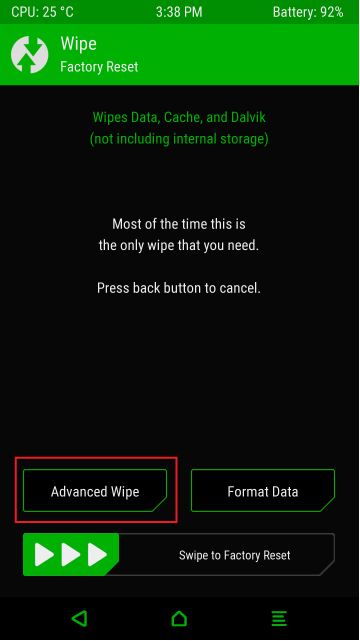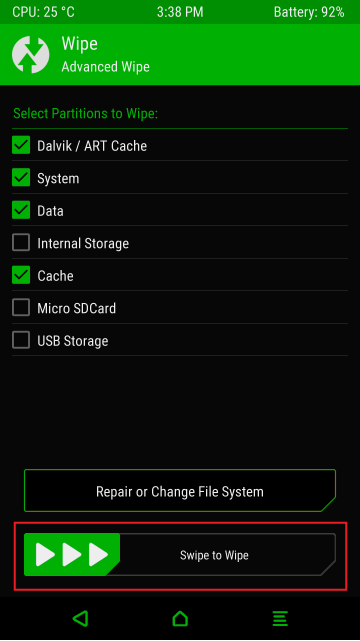 5- Revenez sur le menu principal, puis appuyez cette fois sur
"Install"
. Là, il ne vous reste plus qu'à choisir le fichier de la rom puis le flasher en faisant glisser de la gauche vers la droite le
"Swipe to Confirm Flash"
!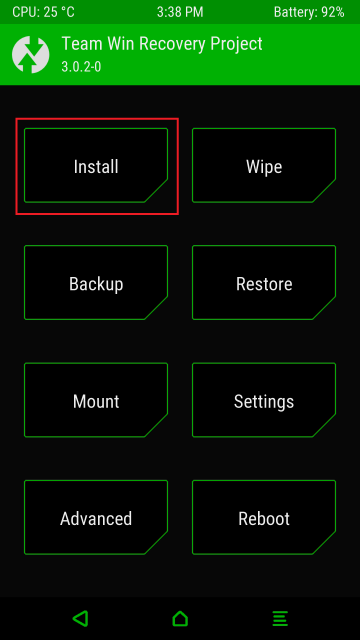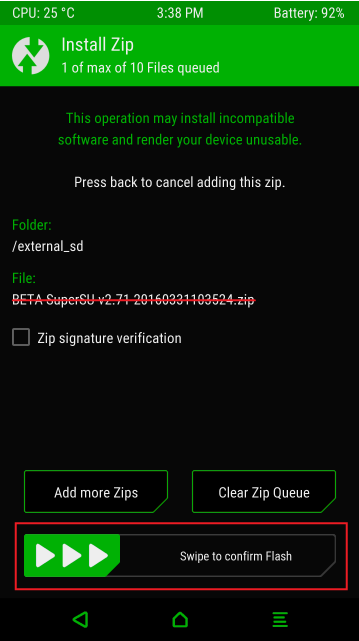 6- Une fois le flash terminé, faite un
wipe Cache
puis
"Reboot System Now"
Vos retours sont les bienvenus !
​
Dernière édition: