coyote950
Bip Bip !!
Moderateur Global
Inscrit

5 Février 2013
Messages

24 438
Points

113

COMMENT INSTALLER LA ROM CUSTOM AMBASADII ?
SAMSUNG GALAXY NOTE 9 (SM-N960F), S9 (SM-G960F) et S9 + (SM-G965F)

Cette opération comporte des risques. Ni moi ni Phonandroid ne peuvent être tenu responsables des éventuels problèmes rencontrés. Pensez à effectuer une sauvegarde de votre système et EFS avant toutes modifications ou flash !
Merci à

# Cette ROM est destinée aux modèles N9 (SM-N960F), S9 (SM-G960F) et S9 + (SM-G965F)!
** ABOUT ROM **
Stock odex version based on latest 9.0 PIE N960FXXS4CSK2 firmware
Security patch level: 2019-12-01
Changelist: 16685647
Knox and FOTA removed!
Support models: SM-N960F and SM-G96xF Only!
Modem auto-update to recent version for N9/S9/S9+
TGP Kernel for N9/S9/S9+
RMM state lock fix included
Hidden OEM unlock in developer settings for your safety
Auto backup EFS partition to your internal storage for your safety
Support knox secure folder
Build.prop tweaks for better battery and performance
Init.d tweaks like: logs cleaner,zipalling and sqlite optimization
Support wifi calling and volte
Enable applock
Enable ultra data saving
Enable s power planning
Enable memory saver
Enable extra toogles like: capture screen , screen recorder, volte, uds, power planing
Button Mapper app (remap buttons)
AdAway app (adblocker host app)
Wings Fonts app (download new fonts)
Phone Info (information about phone app)
MTweaks (kernel toolkit app)
Many CSC features enabled like: call recording, network speedmeter,receive MMS without mobile data on,recent app protection and many more...

** AROMA OPTIONS **
Options to choose wipe method:
* Full wipe
* Dirty wipe

Addons Options:
* LTE Icon (Enable LTE mobile data icon instead off 4G)
* Data Usage (Enable data usage information under brightness slider)
* NFC Icon (Enable NFC icon on statusbar when its enabled)
* Netspeed (Enable samsung netspeed icon on statusbar)
* Netflix + Black Screen Fix
* Samsung digital wellbeing
* Bixby routines
Safe debloat option - choose apps to remove:
* Google Search
* Samsung Gear VR support
* Samsung Game Tools
* Flipboard Briefing/Upday
* Samsung Bixby & Bixby Vison
* Samsung Browser
* Samsung Calculator
* Samsung Music Player
* Samsung Voice Note
* Samsung Video
* Samsung Notes
* Samsund Dex
* Samsung Kids Home

80 csc regions select in aroma installer:
ACR , AFG , AFR , ATO , AUT , BGL , BNG , BRI , BTC ,
BTU , CAC , CAM , CAU , CEL , CPW , DBT , DKR , ECT ,
EGY , EUR , GLB , ILO , INS , ITV , KSA , LAO , LUX , LYS ,
MAT , MID , MM1 , MWD , MYM , NEE , NPL , NZC , OPS ,
ORX , PAK , PCL , PHE , PHN , PTR , ROM , SEB , SEE ,
SEK , SIN , SKZ , SLK , SMA , SMP , STH , TEB , TEL , THL ,
THR , KD , TMC , TNZ , TPH , TUN , TUR , VAU , VNZ , WTL ,
XEF , XEH , XEO , XEU , XEZ , XFA , XFE , XME , XNZ , XSAXSG , XSP , XTC , XXV

** ROM CONTROL MODS **
Basic mods:
Multi action toogle (reboot to recovery toogle and more...)
Disable signature check
Disable flag secure
Disable high volume warning dialog with headphones
Disable brightness warning dialog
Enable lockscreen rotation

Rom control mods:
full control for statusbar and lockscreen icons (move and hide)
dual statusbar bg from own image
clock mod on statusbar
date on statusbar
custom padding for statusbar icons
3minit battery on statusbar
circular battery on statusbar
battery bar on statusbar
network traffic on statusbar
custom carrier label on statusbar
virtual lock buttons on statusbar
weather temperature on statusbar
weather icon on statusbar
statusbar double tap to sleep
statusbar brightness
wifi icon chooser on statusbar
signal icon chooser on statusbar
alarm icon chooser on statusbar
signal data icon switch (4G or LTE)
notification panel icons positions (left/center/right)
data usage preference on notification panel
quicklaunch on notification panel
device info on notification panel
ram swap info on notification panel
custom background on notification panel
native blur effect on notification panel
quick settings tile number in portrait and landscape mode
quick settings tile animation
next alarm on lockscreen
hide or show help and charging text on lockscreen
hide or show clock on lockscreen
hide or show date on lockscreen
navigation bar custom height
navigation bar double tap to sleep
microSD/Sim2 tray lockscreen bypass
animation scale
inmmersive mode
outdoor mode
long press back to kill
power menu layout in portrait and landscape mode
power menu options
touchwiz options
voulme skip tracks
USB in/out wakeup
charging sounds
heads-up notifications
expand single notifications
fingerprint unlock without pin/pattern
biometric unlock without pin/pattern
statusbar icons colors
battery and percentage colors
notification text colors
notification icon colors
notification buttons colors
notification background color
power menu custom background and text colors
pulldown icons and text colors
qs toggles tile text color
qs toggles background color
qs toggles icons colors
brightness slider colors
navigation bar icons colors
navigation bar background color
alternate navigation bar color (with home screen transparency)
next alarm on lockscreen colors

** CONSEILS **
- Les fonctionnalités liées à Knox telles que le dossier sécurisé, le Samsung Pay ou le Samsung Pass peuvent ne plus fonctionner après l'enracinement de votre téléphone!
- Rom non inclus bootlader et modem clignotant (si vous souhaitez mettre à jour le dernier flash BL / CP via odin ou TWRP)
- Les fonctionnalités de Spen fonctionnaient uniquement avec le modèle de téléphone N9!
- Si, après un flash sale, toutes les applications bloatware débloquées ne sont pas toutes installées, ouvrez-les, par exemple, root explorer et allez dans "système / préchargement", puis installez simplement les applications souhaitées!
** BOGUES **
Magisk n'est pas installé correctement après un full wipe, veuillez uniquement redémarrer votre téléphone, vous n'avez pas besoin de reflasher magisk via TWRP (c'est un problème connu qui est déjà signalé au développeur magisk)
Changelogs :
v9
- update base to N960FXXS4CSK2 firmware
- security patch: 2019-12-01
- update TGP kernel v1.6.9 for n9 model
- update TGP kernel v2.12.1 for s9/s9+ models
- update modem to latest for n9/s9/s9+ models
- update CSC to OXM7CSJ5 for s9/s9+ models
- update Netflix 7.37.0 build 14
- update AdAway v4.3.0
- update MTweaks v2.16.0
- update Busybox v1.31.1

v1.9 RC mods:
- based on N960FXXS4CSJ1 firmware files
- improved data usage
- improved circular battery
- improved brightness slider coloring
- improved quick launch

Avoir activé OEM Unlock-->
voir sujet ici
Etre root ( pour backup efs ) et avoir installé le recovery TWRP de votre modéle
Avoir sauvegardé votre dossier EFS --> (
voir tutoriel
).
Avoir une batterie chargée (mini 75%)

~~~~~~~~~~~~~~

1. Sauvegardez votre ROM actuelle
2. Effacer le système, les données, le cache, Dalvik-cache
3. Flash la rom
4. Profitez

1- Copier/coller le fichier
zip désiré
que vous avez téléchargé dans la mémoire interne de votre téléphone.
2- Téléphone éteint, redémarrer en mode recovery (
volume haut + home + power
)
3- Dans le menu qui s'affiche, sélectionnez
"Backup"
puis choisissez les partitions que vous voulez sauvegarder. Puis Faites glisser votre doigt de la gauche vers la droite sur
"Swipe to Back Up"
pour commencer la sauvegarde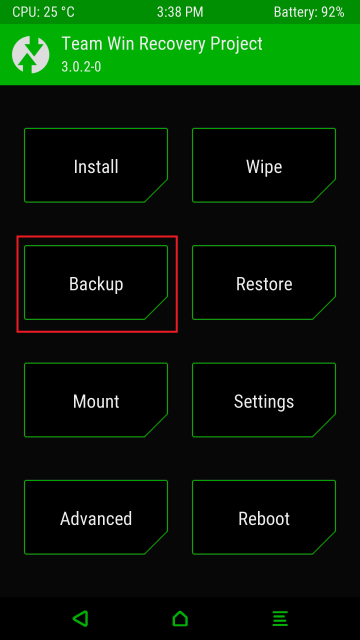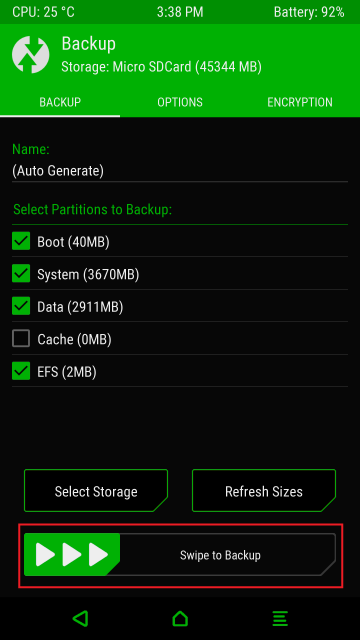 4- Une fois la sauvegarde effectuée, faites retour et allez sur
" Wipe / Advanced Wipe"
puis séléctionner "
Wipe Cache +
Wipe dalvik/ART cache + Wipe Data + Wipe System
et faites glisser votre doigt de la gauche vers la droite sur
"Swipe to wipe"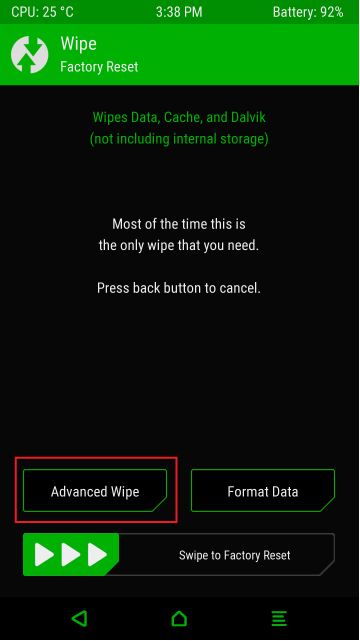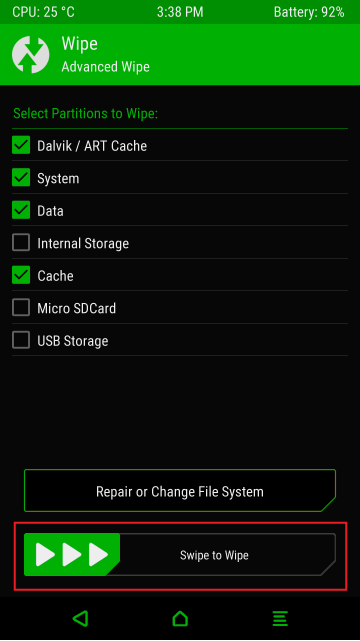 5- Revenez sur le menu principal, puis appuyez cette fois sur
"Install"
. Là, il ne vous reste plus qu'à choisir le fichier de la rom puis le flasher en faisant glisser de la gauche vers la droite le
"Swipe to Confirm Flash"
!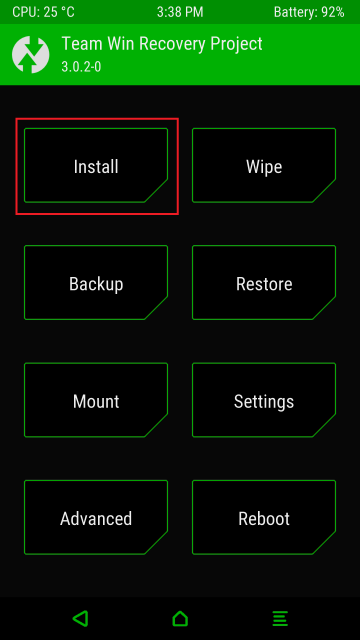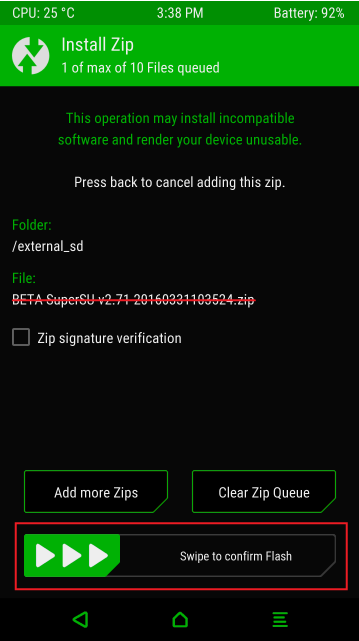 6- Une fois le flash terminé, faite un
wipe Cache
puis
"Reboot System Now"
Vos retours sont les bienvenus !
​
Dernière édition: