coyote950
Bip Bip !!
Moderateur Global
Inscrit

5 Février 2013
Messages

22 918
Points

83

COMMENT INSTALLER LA ROM CUSTOM OREO THE GALAXY PROJECT ?
SAMSUNG GALAXY S7 SM-G93x/F/FD

Cette opération comporte des risques. Ni moi ni Phonandroid ne peuvent être tenu responsables des éventuels problèmes rencontrés. Pensez à effectuer une sauvegarde de votre système et EFS avant toutes modifications ou flash !
Merci à

SUPPORTED VARIANTS

G930F
G930FD
G930W8
G935F
G935FD
G935W8


AROMA INSTALLER OPTIONS

DEFAULT ROM OPTIONS

Lite Install - Installs ROM, App Selection #1 and TGPKernel
Standard Install - Installs ROM, Magisk, MagiskSU, App Section #2, and TGPKernel. (Default Option)
Full Install - Installs ROM, Magisk, MagiskSU, The Sound Mod, App Selection #2, and TGPKernel. THe shutdown animation is also removed.
Extreme Install - Installs ROM, Magisk, MagiskSU, most mods, App Selection #3, and TGPKernel. THe shutdown animation is also removed.
Custom Install - Customise your installation

* Selective Mods include removed Shutdown Animation, and Recovery Reboot Button

App Selection #1 contains Maps, YouTube, Samsung Music, and Samsung Video.
App Selection #2 contains Titanium Backup, Maps, YouTube, Samsung Music, and Samsung Video
App Selection #3 contains Titanium Backup, Total Commander, Chrome, Docs, Maps, YouTube, Samsung Music, and Samsung Video

CUSTOM INSTALLER OPTIONS

Backup / Restore Instaler configarion
Perform Full Wipe
Backup EFS
Install ROM
Install Magisk
Install SuperSU
Install ADB
Install Busybox
Install Ad Blocking
Install Recovery Reboot Button
Install Sound Mod
Center the Clcok on the Status Bar
Install S9 Messages
Install S9 Stickers
Install build.prop Tweaks
Install Extra Apps
Install Social Apps
Install Google Apps
Install Samsung Apps
Install latest Bootloader
Install latest Modem
Install latest TWRP Recovery


CHOICE OF EXTRA APPS

Button Mapper
F-Droid
GPS JoyStick
Helix Engine
Phone INFO
System App Mover
Titanium Backup
Total Commander


CHOICE OF SOCIAL APPS

Facebook
Facebook Messenger
Instagram
Snapchat
Telegram
Twitter
Whatsapp


CHOICE OF GOOGLE APPS

Drive
Google Pay
GMail
Maps
Movies & TV
Music
Photos
YouTube


CHOICE OF MICROSOFT APPS

Excel
OneDrive
OneNote
PowerPoint
Skype
Word


CHOICE OF SAMSUNG APPS

Car Mode
Email
Good Lock 2018
Samsung Cloud
Samsung Gear
Samsung Max
Samsung Members
Samsung Music
Samsung Video
Samsung Smart Switch
Samsung Text-To-Speech
S Health
S Memo
S Voice


CHOICE OF KERNELS

TGPKernel


GENERAL INFORMATION

CORE

Based on Official Samsung O 8.0.0 G935FXXS5ESF8
Base CSC: Multi-CSC
Added Magisk 19.3
Most bloatware removed from standard Installaton (apps that can downloaded via Samsung or Google Stores)


GENERAL

Deodexed, Zipalgined
Fixed Private Mode to work with KNOX 0x1 Devices
Floating Messages
Reboot Recovery Button in Power Menu
Volume safe warning removed
Windows Animation fix
Light Key Duration Fix
Outdoor Mode fix
Screen Capture in QuickToggles
Center clock on the status bar (AROMA option)
Fingerprint Unlock on Reboot
Quick Face Unlock Without Swipe (for Google Smart Lock)
Enable Camera Flash until 5% battery
Recovery Reboot Button


CSC TWEAKS
... Will list later

BUILD.PROP TWEAKS
... Will list later

KERNEL INFORMATION

Built with: Google GCC 4.9 Toolchain
Kernel Base: G935FXXU5ESD2
Ramdisk Base: G935FXXS5ESF8


FEATURES

AMOLED PWM Flicker-Free fix (selectable via MTweaks)
WireGuard Support
Switch between SELinux Permissive or Enforcing (selectable via MTweaks)
Odexed / Deodexed ROM Support
Activated joystick_xpad Support
Added Boeffla Wavelock Blocker
Added Extra Configurable Wavelocks
Added CPU Governors
Added CPU Voltage and Frequency Control
Added Dynamic Fsync
Added Fake Knox 0x0 (@lyapota)
Added Frandom Support
Added GPU Voltage and Frequency Control
Added HID Gadget Keyboard / Mouse Patch
Added IO Schedulers
Added Insecure ADB
Added Powersuspend
Added UKSM
Adjusted Low Frequencies on CPU to 208MHz / 130MHz
Adjusted Max CPU Frequencies 27040MHz
Disabled DM_VERITY
Disabled Forced File Encryption
Disabled KNOX
Disabled TIMA
Disabled RKP
Disabled KAP
Disabled RPMB
Disabled Secure Storage
Enabled 4 Cores can reach highest CPU frequency
Enabled CIFS Filesystem Support
Enabled IP_NF_TARGET_TTL
Enabled F2FS
Enabled ISO9660 Filesystem Support
Enabled JOLIET Filesystem Support
Enabled Lockup Detector
Enabled LZ4 support
Enabled NFS Filesystem Support
Enabled NTFS Support
Enabled Software CRC Control (via MTweaks)
Enabled UDF Filesystem Support
Enabled ZISOFS Filesystem Support
Increase Battery Charging Levels (USB Standard = 900, USB Accesory charger = 900, MHL USB =660)
Spectrum Support


list of included CPU Governors
alucard - barry_allen - bioshock - blu_active - cafactive - conservative - dancedance - darkness - electrodemand - HYPER - impulse - intelliactive -
intellidemand - intellimm - interactive - ironactive - lionheart - nightmare - ondemand - ondemandplus - ondemand_x - pegasusq - performance -
powersave - relaxed - smartass2 - smartmax - smartmax_eps - userspace - wheatley - yankactive - zzmoove

list of included IO Schedulers
bfq -fifo - fiops - maple - row - sio - sioplus - tripndroid - vr - zen
Changelogs :
2019-06-27 - v2.10.0
Updated Base Firmware to G935FXXS5ESF8
Updated F/FD Bootloader to ESF8
Updated F/FD Modem to ESF3
Updated Magisk to 19.3
Updated TGPKernel to 6.15.1
Updated Apps
2019-05-25 - v2.9.1
Updated TGPKernel to 6.14.0
Updated Magisk to 19.2
2019-03-17 - v2.9.0
Updated Base Firmware to G935FXXU5ESD2
Updated F/FD Bootloader ESD2
Updated F/FD Modem to ESD2
Updated Magisk to 19.1
Updated TGPKernel to 6.13.2
Updated Apps

- Avoir activé OEM Unlock-->
-Avoir installé le recovery TWRP >>>
- Avoir sauvegardé votre dossier EFS --> (
- Avoir une batterie chargée (mini 75%)

~~~~~~~~~~
BOOTLOADERS 935 + 930
MODEMS 935 + 930

1- Copier/coller le fichier
zip désiré
que vous avez téléchargé sur le stockage de votre téléphone.
2- Téléphone éteint, redémarrer en mode recovery (
volume haut + home + power
)
3- Dans le menu qui s'affiche, sélectionnez
"Backup"
puis choisissez les partitions que vous voulez sauvegarder. Puis Faites glisser votre doigt de la gauche vers la droite sur
"Swipe to Back Up"
pour commencer la sauvegarde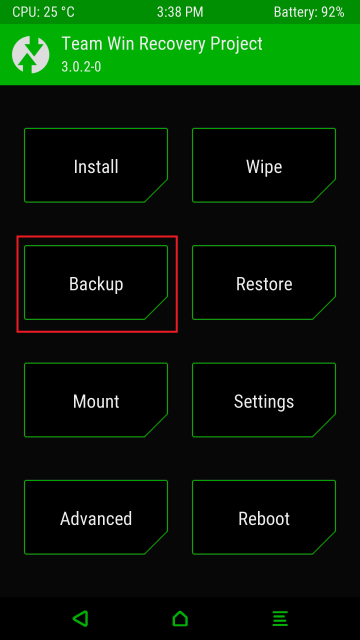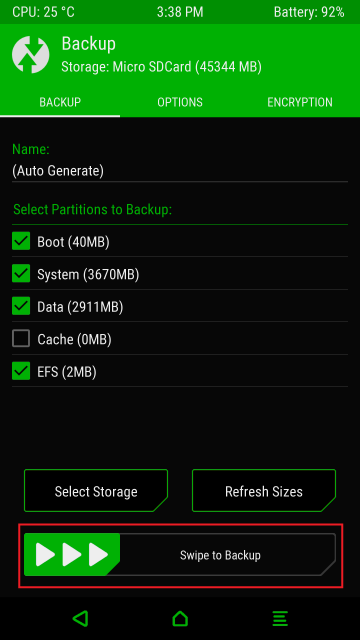 4- Une fois la sauvegarde effectuée, faites retour et allez sur
" Wipe / Advanced Wipe"
puis séléctionner "
Wipe Cache +
Wipe dalvik/ART cache + Wipe Data + Wipe System
et faites glisser votre doigt de la gauche vers la droite sur
"Swipe to wipe"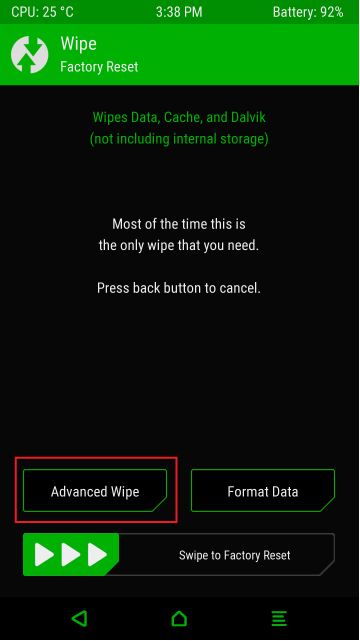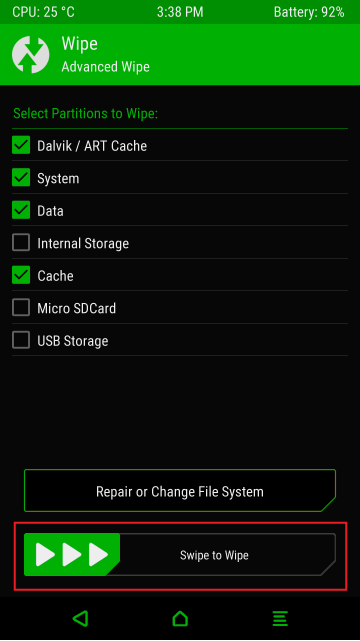 5- Revenez sur le menu principal, puis appuyez cette fois sur
"Install"
. Là, il ne vous reste plus qu'à choisir le fichier de la rom puis le flasher en faisant glisser de la gauche vers la droite le
"Swipe to Confirm Flash"
!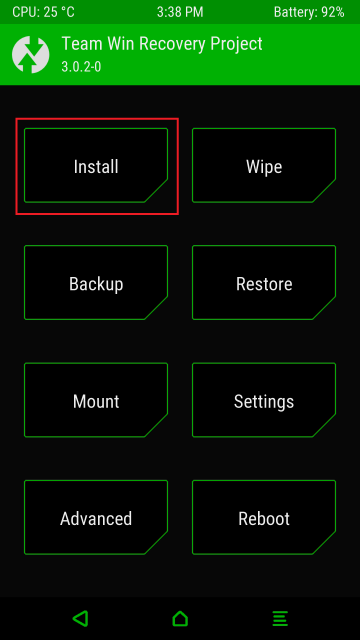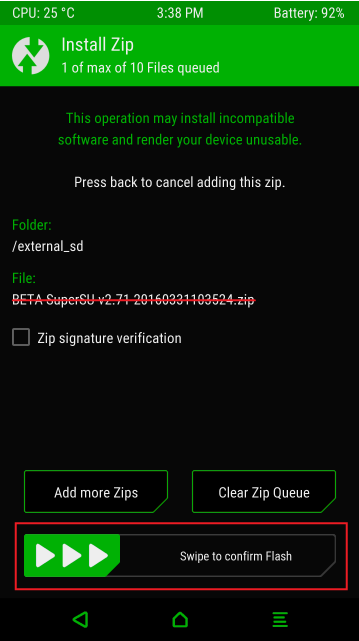 6- Une fois le flash terminé, faite un
wipe Cache
puis
"Reboot System Now"
Vos retours sont les bienvenus !
​
Dernière édition: